Well, as you all know... I have been writing about my PWS rifles for some time, over at www.snipershide.com, and I would like to publicly thank Sniper's Hide (LOWLIGHT) for allowing me to post information on a "non-precision" type rifle on a forum that caters to precision shooters.
I started my PWS MK114 thread on "the Hide", as it is affectionately called... back on 03 DEC 10. You can read the thread in it's entirety
HERE
so, I won't go into much detail. I will say this... I started out my review on the Primary Weapons Systems (PWS) with a little hesitation. My thought process was... "Well, I've been running an AR type rifle in one form or another, for over 20 years. Never NEEDED a PISTON driven AR." Well, that was until I started running this rifle, and running it HARD. (click on pictures to enlarge them)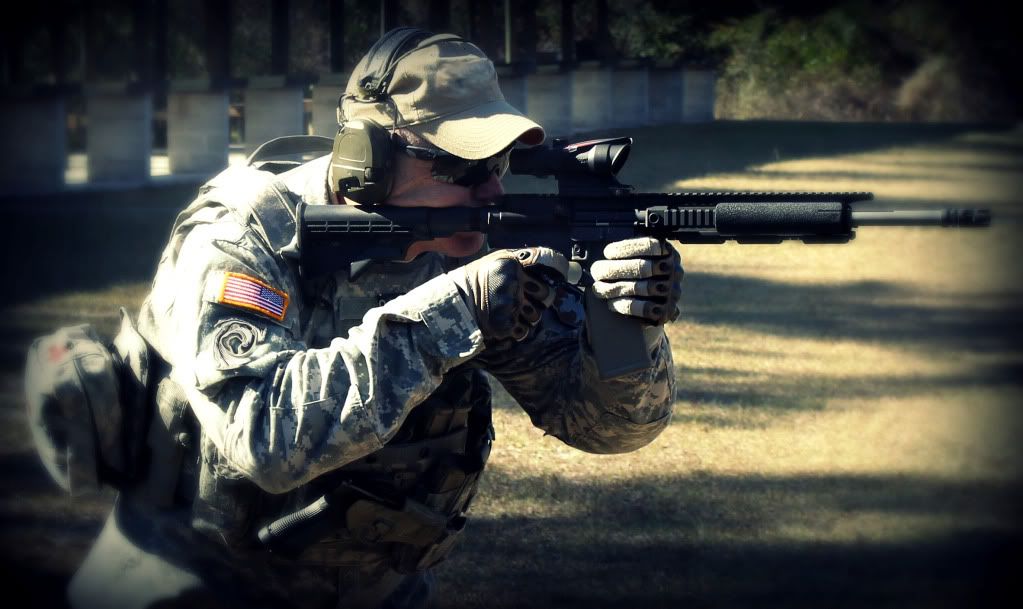 I have a very unique job, that allows me to train with some of the best SWAT Teams in the State of Florida. This is also a unique position, in that we teach Weaponcraft, but... I am not "issued" weapons. Everything I use on the job, is my own personal kit. So, being that I train Law Enforcement, and we train very hard... I get a unique perspective on what works, and what does not work.
As you read through my thread there on The Hide, you can see how my thought process on the Long Stroke Piston System of the PWS MK1 series rifles... well, it changed. I became a fan. I loyal fan. Not because of kickbacks, or perks, or recognition... but, because I found that this rifle ran, and ran well. It was so reliable, even with little to NO maintenance on it what so ever. The accuracy was also MORE than acceptable for what I was using it for. In fact, it shot well enough to be used as a perimeter / SPR type rifle. In fact, this rifle has had over 23k rounds through it, since I started shooting it back in DEC 10. I was able to turn this group with it, at 100 yards using Black Hills 77 Grain OTM. As you can see in the target, it still shoots sub one inch, even with such a high round count. The optic I was using is the Bushnell Elite 1-6.5 with the BTR reticle. I am using a Geissele SSA trigger in the MK114.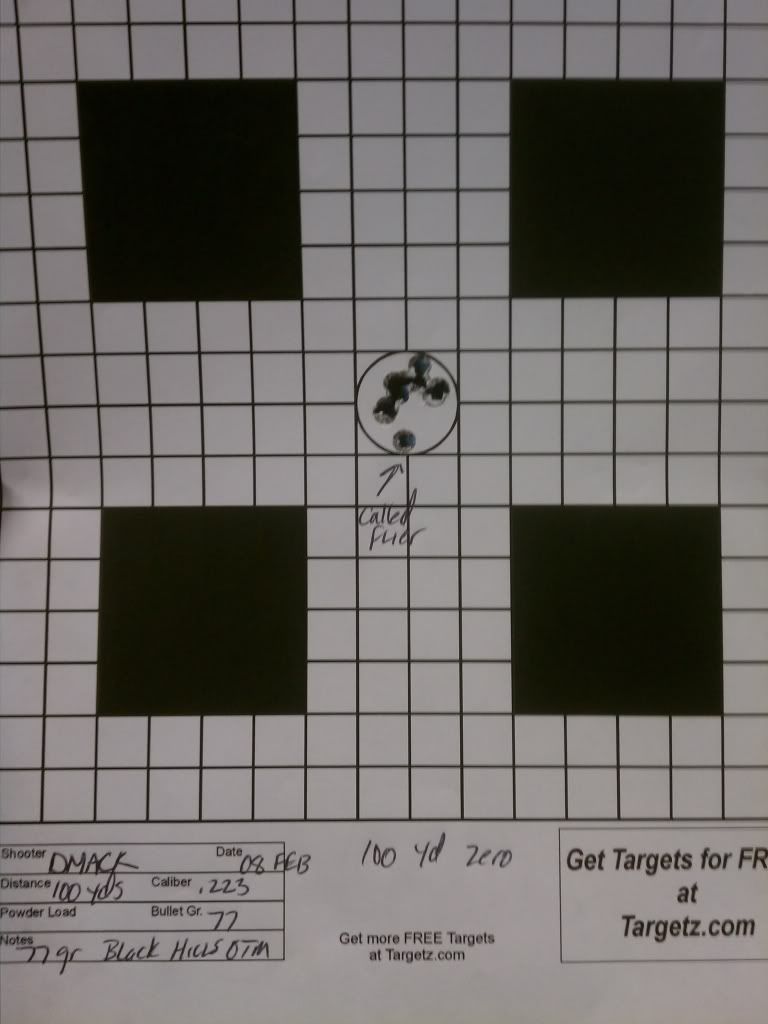 An thus... my love affair with the PWS MK series rifles began. Not only did I become a fan of the rifles, but of the company as well. I made some life long friends with the company, got the honor of attending SHOT with them for SHOT Show 2012, and through my feedback, hopefully helped create a better product for the end user.
Me, with my PWS MK214


My PWS MK114 rifle has been a dream to run, has never given me a moments issue... outside of the extractor claw breaking early on. I wrote extensively on this weapon, on the Hide. So, I won't take up much space here in reference to it.
However, as I continue to shoot it, I have moved on from testing reliability, to using it as a test bed for other things... slings, triggers, stocks, handgrips, optics, etc.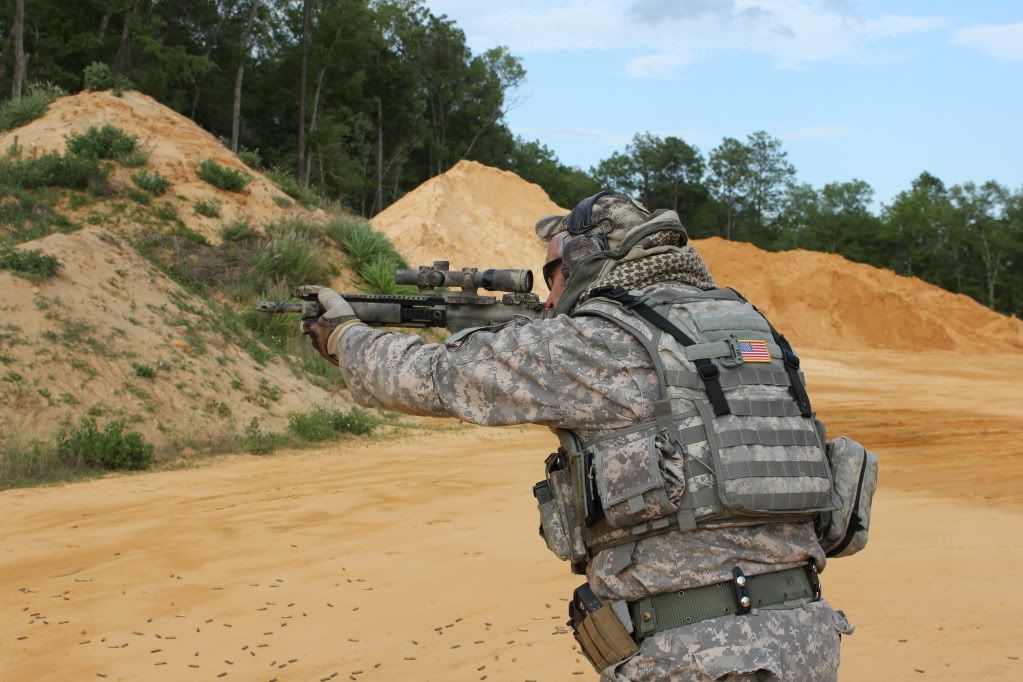 Not long ago, there was an issue brought to light about the PWS Enhanced Buffer Tube... that issue has been addressed, and remedied. There is zero concern in my mind about the issue, and I applaud PWS in how they handled it. You can read about the Buffer Tube issue
HERE
.
In the end... the PWS MK114 get's FIVE TABS... Definitely Ranger Proof!
DMack Out.